selfhelp:mac:meettroubleshooting
Table of Contents
Hangouts Meet Troubleshooting
Check Your Connection
Follow the instructions on this page: Home Internet Speed Test

Video meetings require at least 3.2Mbps
Please note that this is Mbps. Kbps is slower.

Plug into Power
Make sure your laptop is plugged into the wall outlet and not running on battery. When running solely on battery your computer may throttle the CPU to save battery life resulting in reduced performance.
Disable Hardware Acceleration
In Chrome click the three dot menu in the upper right hand corner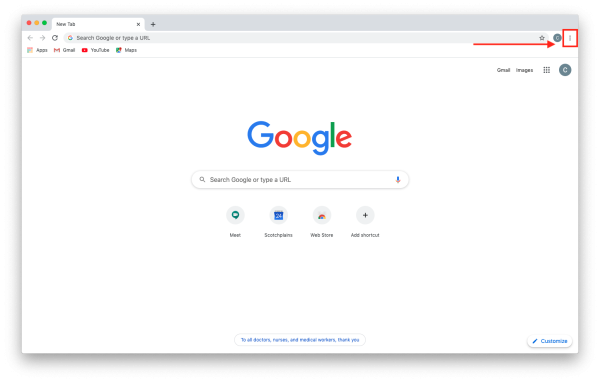 In the drop down menu select Settings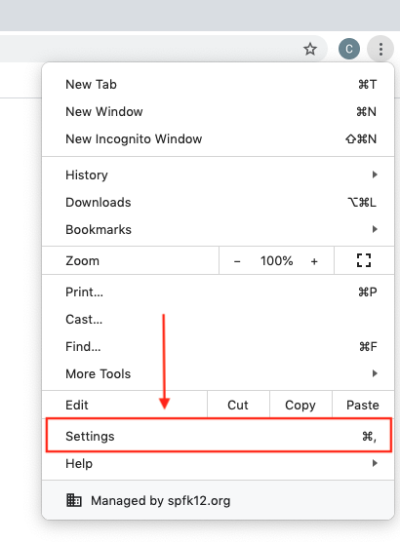 On the Settings page select System on the left hand side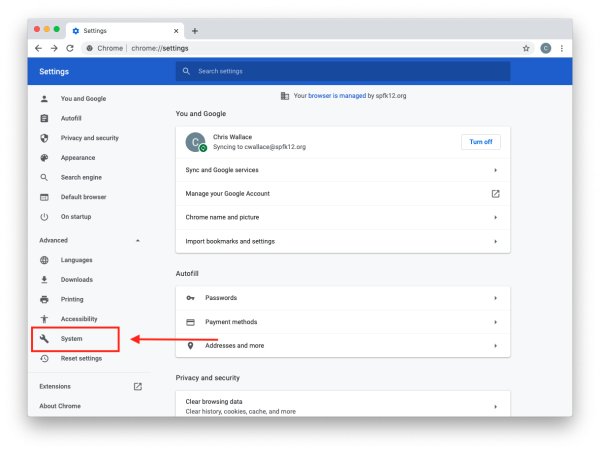 At the top make sure that the toggle next to "Use hardware acceleration when available" is grey. If you need to switch it, click relaunch to restart chrome.
Clear Caches
While in Chrome press "Command + Shift + Delete" at the same time.
On the next pane select Advanced, make sure the time range is All time and Hosted app data is selected. Then click Clear Data
Disable Extensions
In Chrome, navigate to chrome://extensions and remove extensions.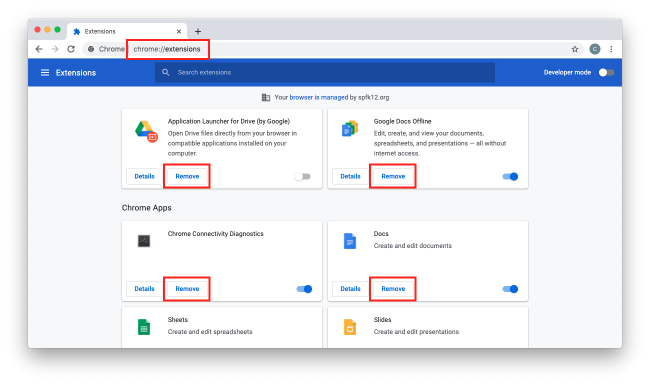 ---
If you have issues that are not covered by the documentation please visit the Helpdesk.
selfhelp/mac/meettroubleshooting.txt · Last modified: 2020/03/31 19:03 by astrugatch