selfhelp:mac:homeinternetspeedtest
Table of Contents
Home Internet Speed Test
An easy to use Internet Speed Test is available in the Self Service Application on your Mac.
It is also available to use on any other device by typing https://fast.com into your web browser.
Opening Self Service

Running the Speed Test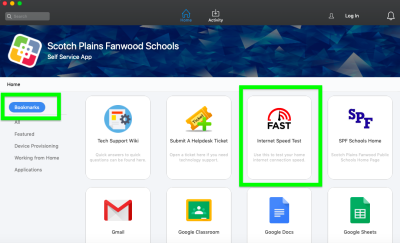 Reporting the Results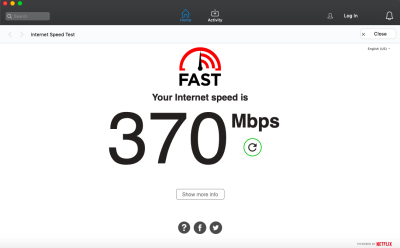 Please update your helpdesk ticket to include the results provided in the Self Service Home Internet Test.
If you are experiencing internet difficulties and currently do not have a helpdesk ticket, please submit one at Helpdesk.
---
If you have issues that are not covered by the documentation please visit the Helpdesk.
selfhelp/mac/homeinternetspeedtest.txt · Last modified: 2020/09/18 14:08 by ronove