Printing On A Chromebook Using Mobility Print
To print from Mobility Print, first try to print a page as you normally would.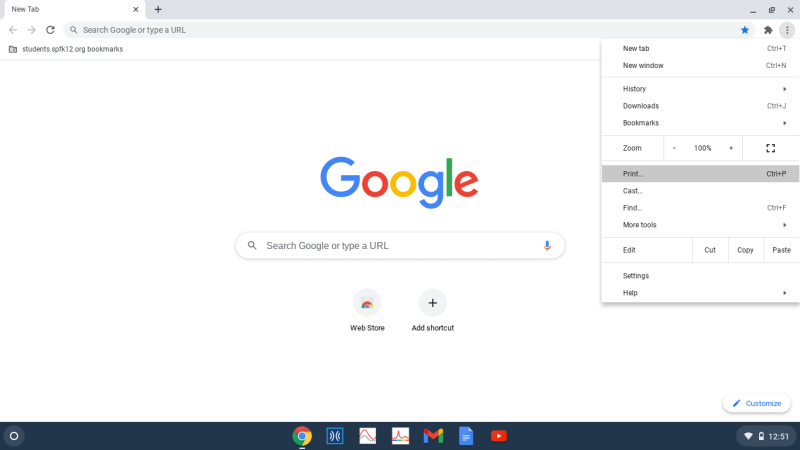 In the dropdown where you select the printer, choose "See more".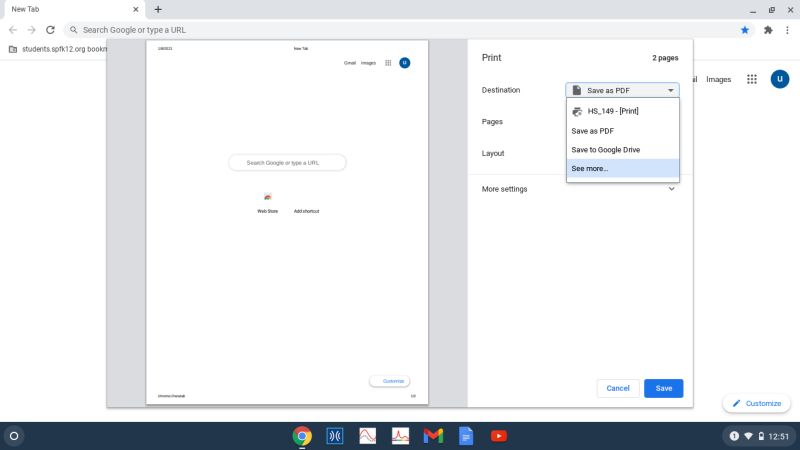 You will then see a list of printers that say "Mobility Print". Choose one and then click on "Print".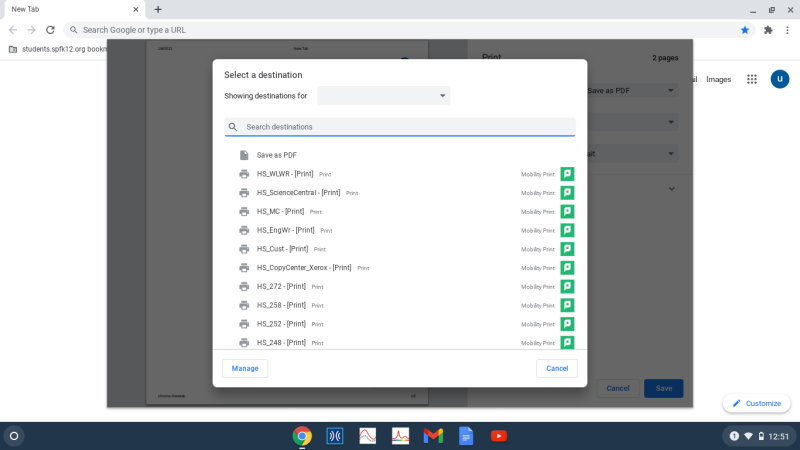 You will be brought to the Mobility Print page, where you will need to click "Sign in with Google".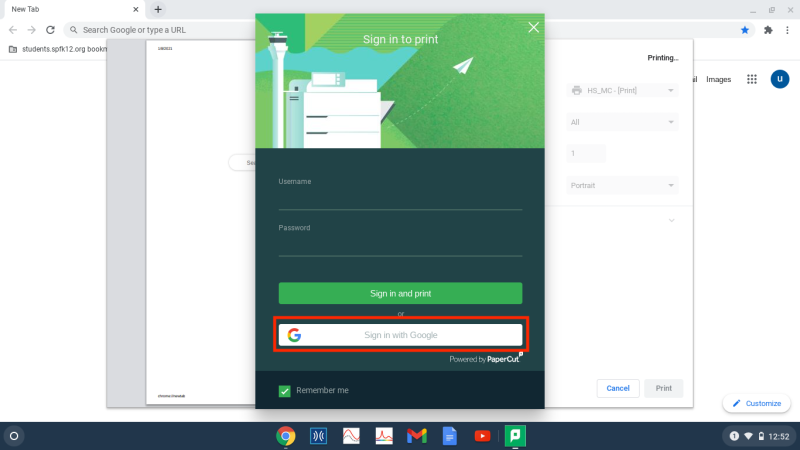 Select your district account from the list and then click "Allow" on the next page. Your document should then print.
---
If you have issues that are not covered by the documentation please visit the Helpdesk.