Swiftk12 Announcements
At the start page, select the grade level that you would like to notify. Then, at the bottom select "Alert Selected Students".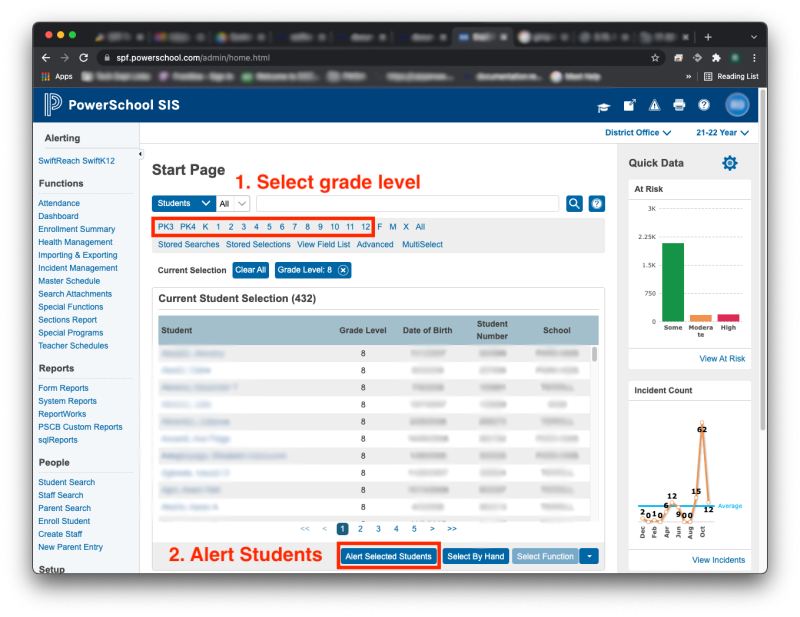 This will bring you to the Swiftk12 messaging system where you can then send out your alert.
When you select "Alert Selected Students" on the start page, you are linked into Swift. You will see a sampling preview of the students selected. Select "Next" and then you will be able to choose the type of alert from the dropdown menu. Select "Email to Students". "Important Information" sends the emails to the parents.
---
If you have issues that are not covered by the documentation please visit the Helpdesk.