Getting Logged in to your District Macbook
The technology department has recently made changes to the way the login screen looks. This wiki page outlines the new process of getting logged into your district laptop.
If you are following these instructions from outside the district, it will be necessary for you to connect to your home wifi by clicking the WiFi icon in the top right corner of your screen, selecting your wireless network, and entering your password. You cannot login unless you are connected to WiFi. If you are in district you may skip this step as your computer is configured to connect to the district network automatically.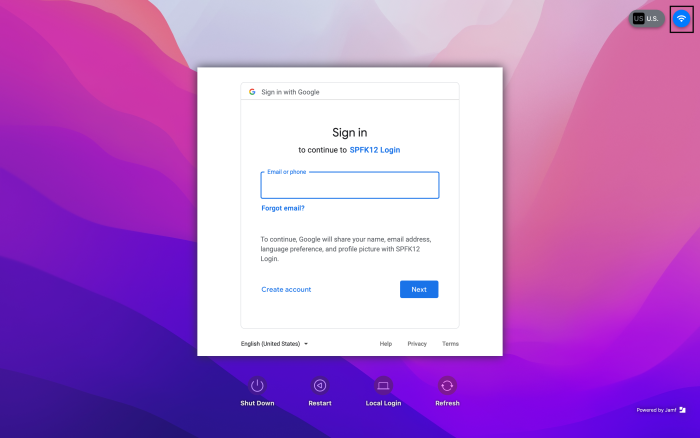 Once you are connected to the Internet, you will need to enter your full district email address.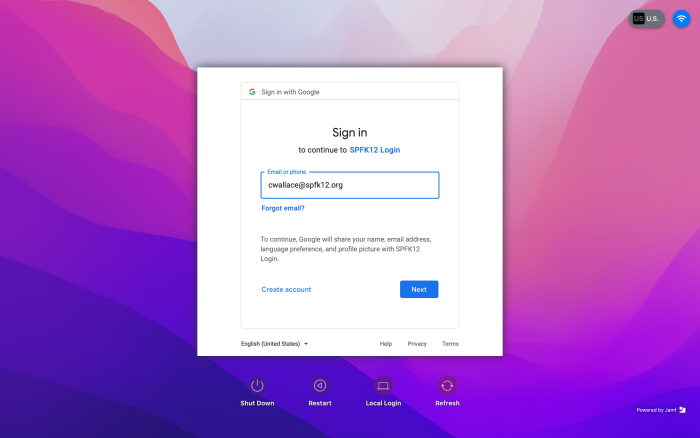 You will then need to enter your full district email and password.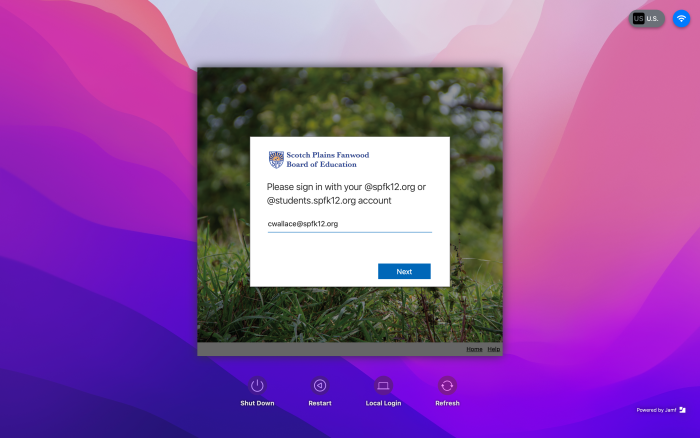 Finally, if you have 2-step verification enabled you will need to follow the Google prompt to finish logging in with whatever 2-step method that you chose.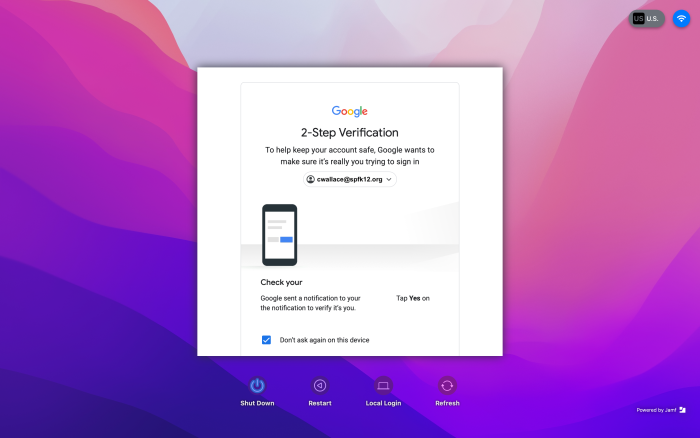 ---
If you have issues that are not covered by the documentation please visit the Helpdesk.