Chromebook Manual Software Update
For PARCC testing Chromebooks are required to be at ChromeOS software version 57 or higher.
If after launching TestNAV the device shows a message that the version you are running is NOT high enough you may have to manually run software updates.
To do this:
Power Off the Chromebook and power it back on to get back to the login screen.


On the login screen find and click on the button at the bottom that says "Browse as Guest"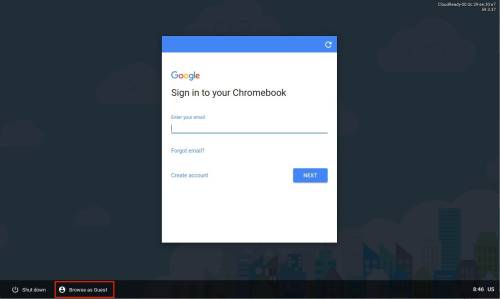 In the Guest Chrome window click on the three dot menu in the upper right hand corner.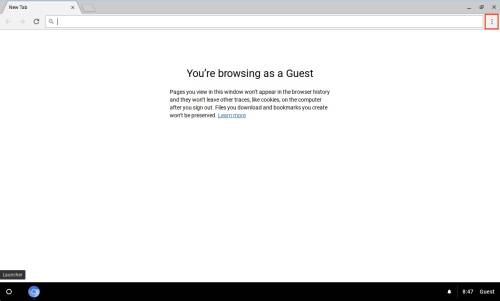 From the drop down menu select "About ChromeOS". If "About ChromeOS" is not in the menu selection, click "Help" and from the sub menu select "About ChromeOS"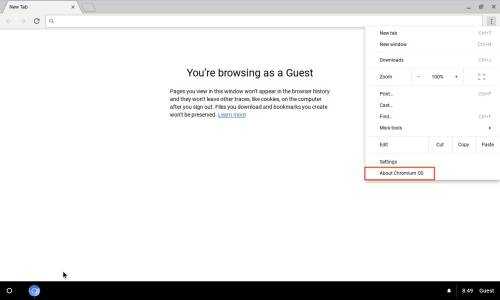 You will then be presented with a page showing your current version and a button to "Check for Updates". Press check for updates. The update will run and you will be presented with a button to "Restart".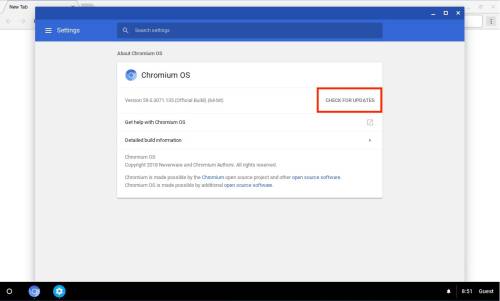 Once the restart has completed you will be up to date and able to proceed with PARCC testing.
---
If you have issues that are not covered by the documentation please visit the Helpdesk.