Using Self Service
If you need to install any applications that are not already on your iPad, you will be using the Self Service application. First, open the app.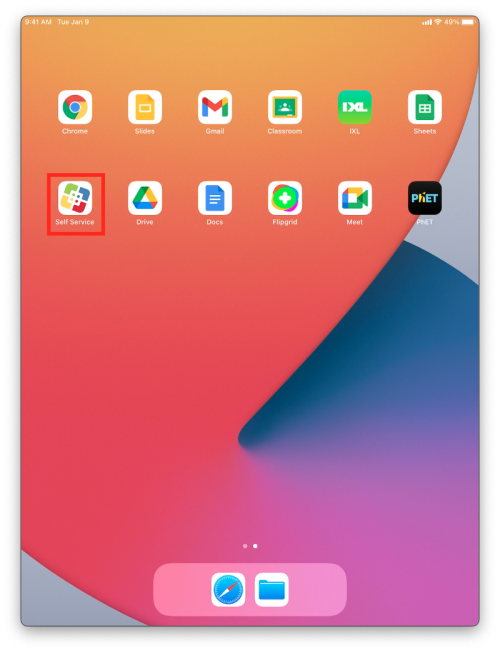 The first time you open the application you will need to allow notifications.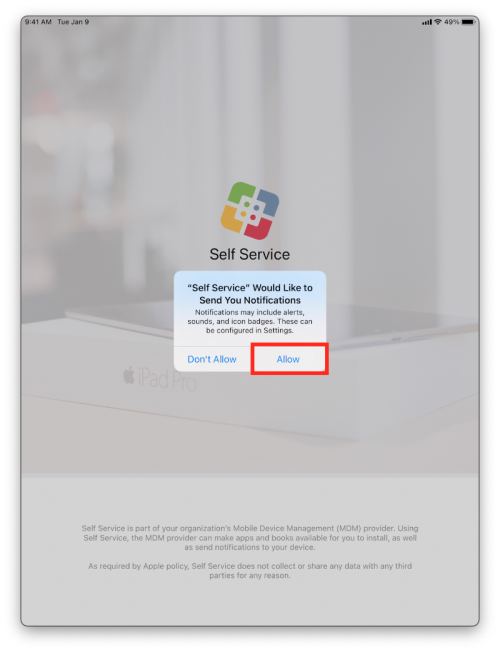 Then, tap Continue.
You can install any of the apps in the list. Tap on an icon to read more about the app or tap Install to install the app.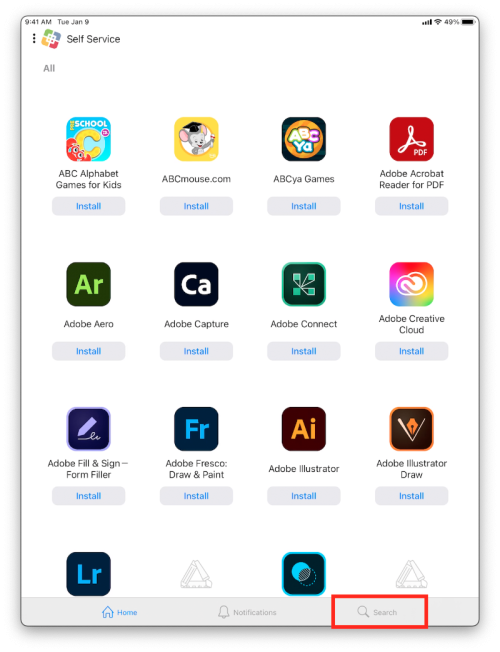 If you know the app you want to install, you can find it quickly by using the Search function. Begin typing the name of the app and the search will narrow down the list of applications.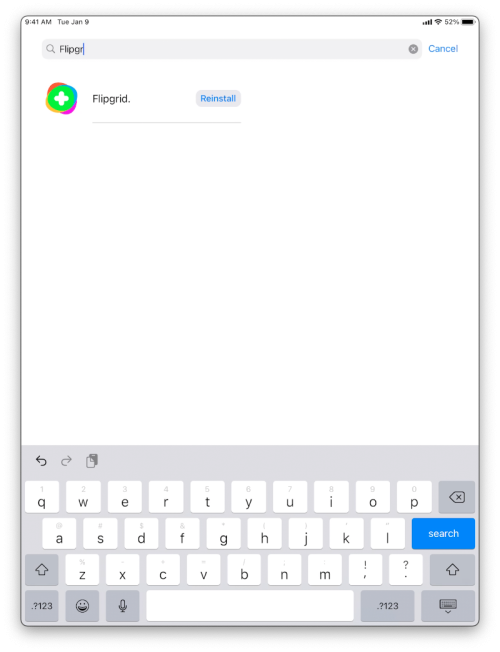 If there is an application that you would like added to Self Service, please open a Helpdesk ticket and we will work with you to make it happen. Odds are other teachers may also find it useful.
---
If you have issues that are not covered by the documentation please visit the Helpdesk.