Installing Microsoft 365
You will first need to download Microsoft Office from Self Service. Instructions can be found on our Microsoft Office 2016 Self Service Instructions wiki page.
Open Microsoft Word and click on "Already Have a Subscription".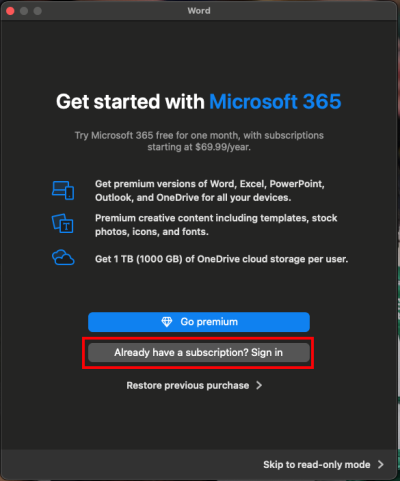 Sign in with your district username and password.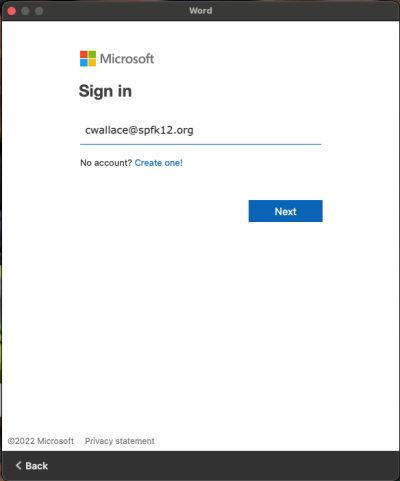 Click on "Start Using Word".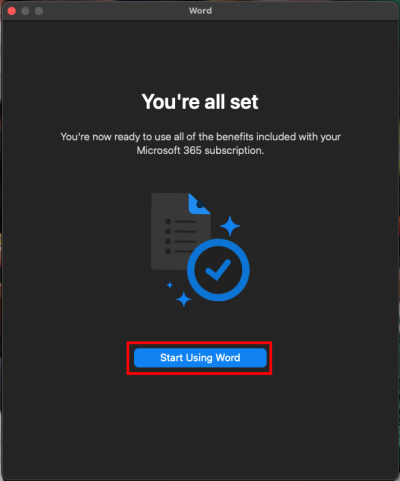 If you see a little key icon in the bottom left, click on it. You will need to sign in again.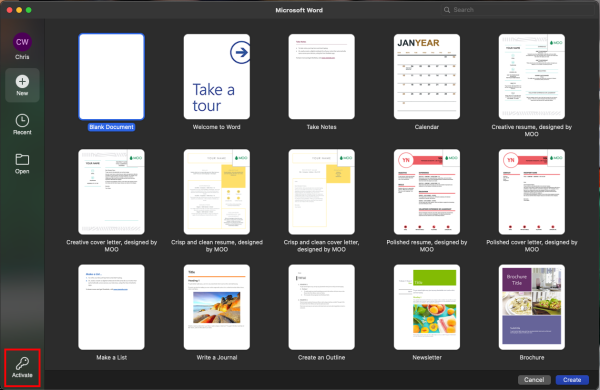 ---
If you have issues that are not covered by the documentation please visit the Helpdesk.