Installing MacOS Big Sur
To install MacOS Big Sur on your laptop, go into Self Service under the Updates tab. Then click on Install under macOS Big Sur.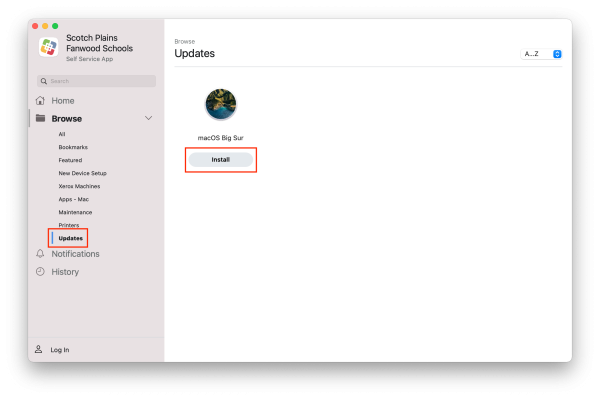 If you find you do not have enough space to install the update, please see our wiki page on Tips for Managing Your Storage.
---
If you have issues that are not covered by the documentation please visit the Helpdesk.