selfhelp:covid:remotesupport
Table of Contents
Remote Support
When your computer is in district the technology department can easily share your screen to provide technical support.

With everyone working from home there are a couple of additional steps that need to be taken in these support situations.

Coordinate Timing
The sharing process while you are out of district takes a little more coordination because both the technician and user need to be ready to go at the same time. Please coordinate by starting the process with a Helpdesk and any communication steps requested by the technician once the ticket is opened.
Steps You Need to Take
Step 1
First you will need to visit Google's remote support site Chrome Remote Desktop Support. Make sure to do this from the Chrome Browser. You can also get to this page by clicking on the icon in the top bar of your chrome browser.
Step 2
Click "Generate Code"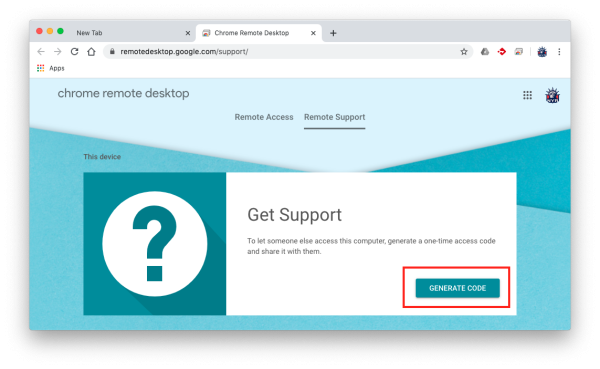 Step 2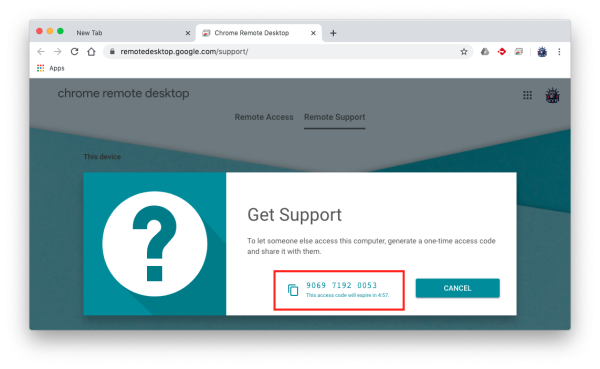 Share the code that is generated with technician providing support, preferably through the helpdesk ticket. The code is only good for 5 minutes which is why coordination is so important.
—-
If you have issues that are not covered by the documentation please visit the Helpdesk.